Coal Oil Point Reserve is one of 41 reserves of the University of California Natural Reserve System (NRS). The NRS's mission is to contribute to the understanding and wise management of the Earth and its natural systems by supporting university-level teaching, research, and public service in protected natural areas throughout California. The NRS is also one of four Trustee Agencies in California. As a Trustee agency, the UCNRS must protect its sites on behalf of the people of California.
Coal Oil Point Reserve protects one mile of coastal and estuarine habitats and adjacent uplands. Largely undisturbed coastal dunes support native dunes and coastal dune scrub vegetation. In the heart of the reserve, Devereux Slough is a seasonally flooded tidal lagoon that dries out in the summer to form salt flats and hypersaline ponds and channels. Various intertidal habitats occur along the sandy beach and the large rocky reef at the point. The intertidal and subtidal zones at Coal Oil Point are protected as part of the Campus Point Marine Protected Area (MPA). Coal Oil Point Reserve is part of Audubon's designated Goleta Coast Important Bird Area (IBA).
Stewardship is critical to COPR to maintain and enhance native habitats and species. Restoration and conservation programs support and train students and inspire them to love and protect the reserve. We invite you to visit and learn more about the reserve.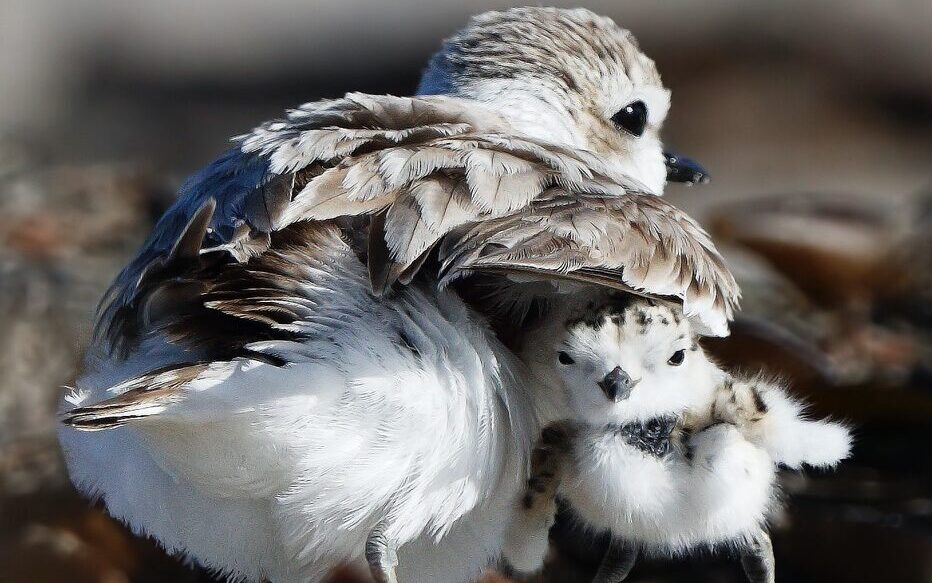 Snowy Plover Conservation
Starting in 2001, a novel management program restored the nesting population of Western Snowy Plovers at Sands Beach. The program's success is a result of the contribution of hundreds of students and community volunteers, and collaborations with government agencies. Click in the link below to learn how to get involved.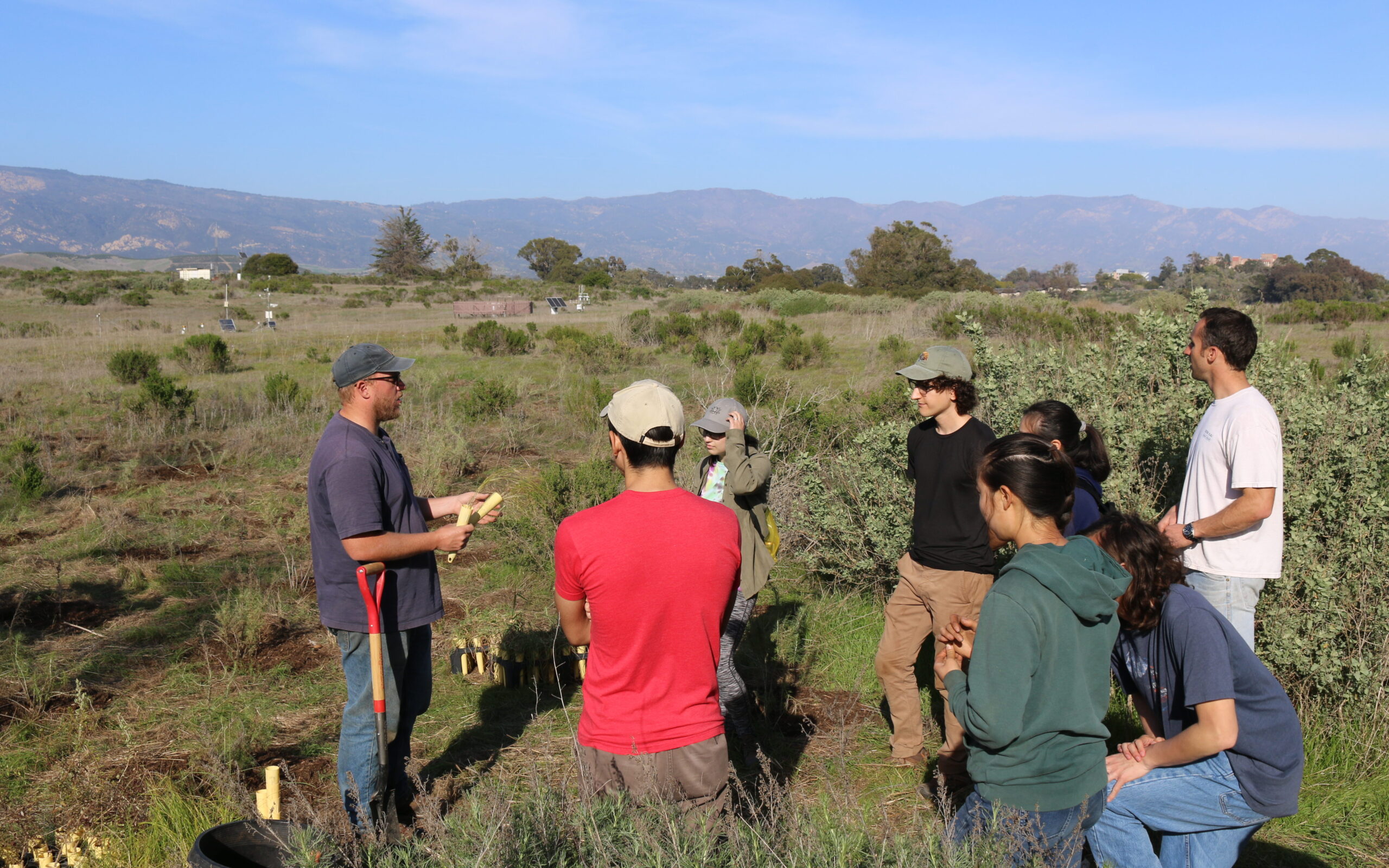 Restoration
Restoration projects bring back the diverse ecosystem that was destroyed by ranching and oil activities in the past. Restored habitats are richer in species, more complex, and more resilient than the exotic grasslands that were left behind from these past anthropogenic uses.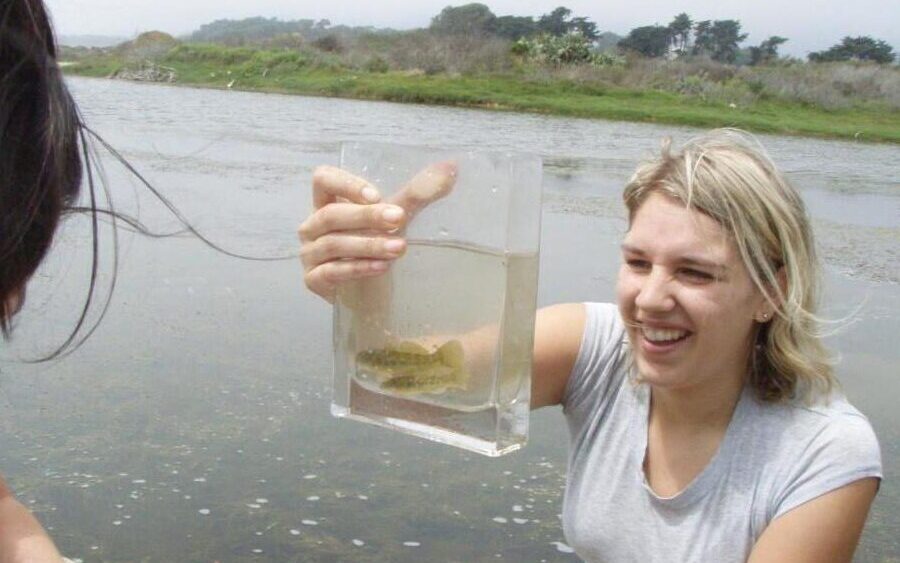 Monitoring
Monitoring habitats and species help the reserve staff know the reserve better and guide management decisions. These programs also allow students and volunteers to learn and help the reserve.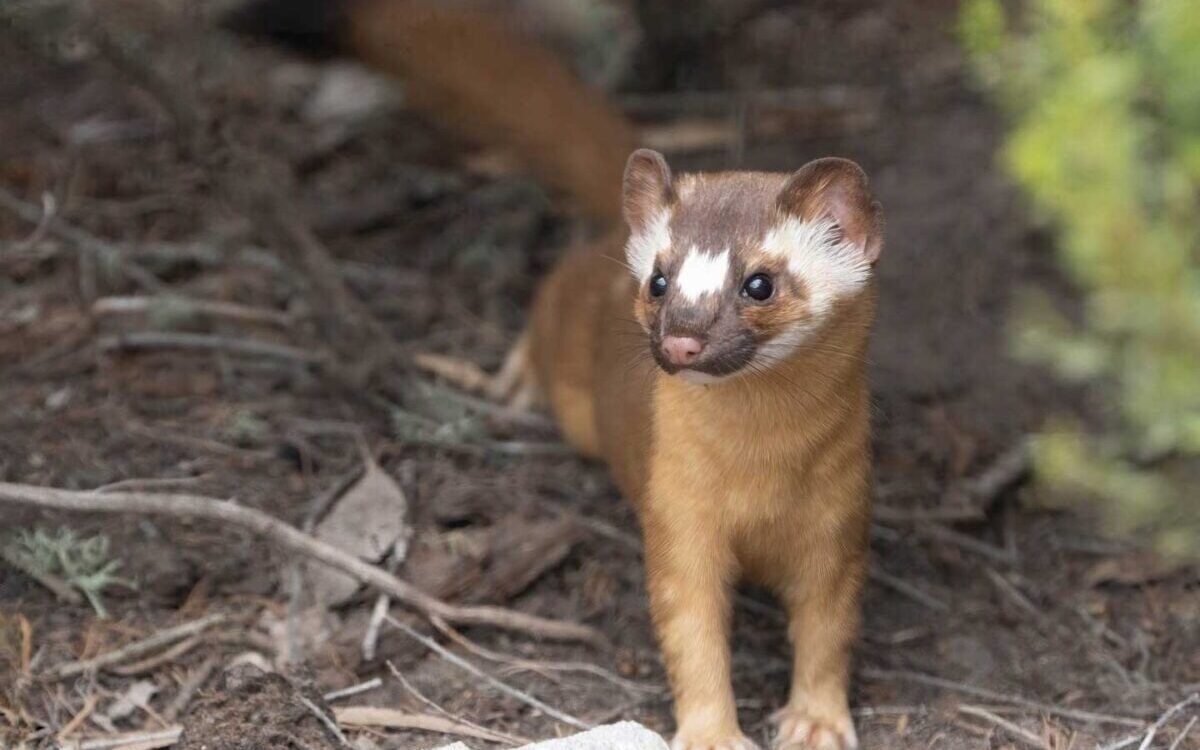 Natural Resources
Species lists, museum collections, research data, and surveys inform us what species live on the reserve. This information is available on the Natural Resources page. We encourage anyone to contribute to our biodiversity database.