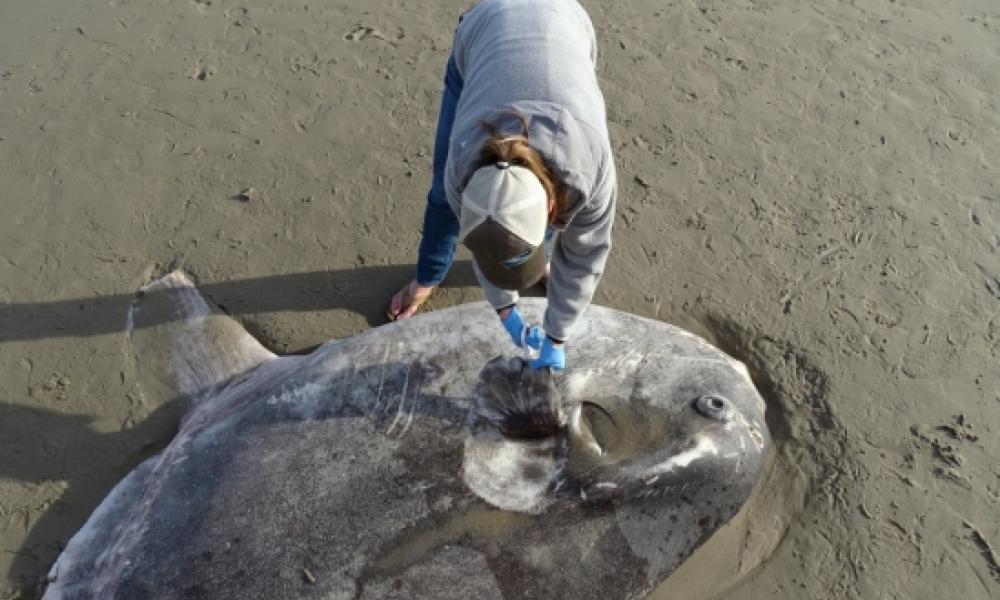 Rare hoodwinker sunfish, never before seen in Northern Hemisphere, washes up at Coal Oil Point Reserve
There are rare finds, and then there are those out-of-nowhere, first-ever discoveries that send scientists' hearts aflutter. An occurrence at Sands Beach in Goleta a week ago lands decidedly among the latter.
A fish that washed in with the tides at UC Santa Barbara's Coal Oil Point Reserve has been identified as a hoodwinker sunfish (proper name Mola tecta), a rare species whose very existence was only first described in 2017 — and has never before been observed in the Northern Hemisphere.
Thanks to the quick work and collaboration of reserve staff and UC Santa Barbara faculty, the official determination of Mola tecta was made by none other than the world's foremost expert on the species: Marianne Nyegaard, of Murdoch University in Australia, who discovered and described the hoodwinker in what became the first addition to the Mola genus in 125 years. Read the full article