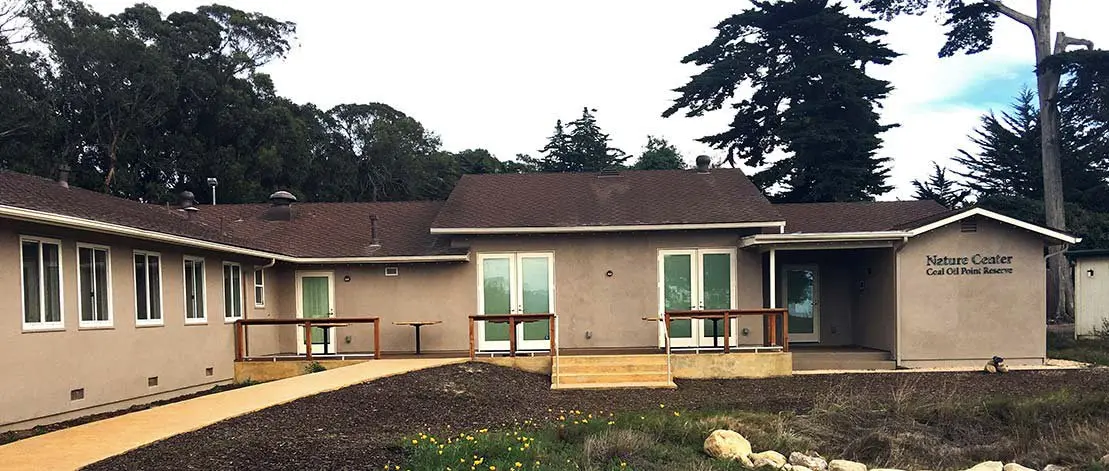 This story is part of NRS reserves transformed by Proposition 84 funds, a series describing the facilities improvements and expansions at NRS reserves supported by Proposition 84 bond funds.
Coal Oil Point Natural Reserve is a quintessential slice of beachy Southern California. Located next to UC Santa Barbara, the assemblage of coastal strand, tidal lagoon, and sand dunes protects some of southern California's healthiest shoreline habitats. The reserve grows native plants to revegetate the dunes and coastal scrub, protects the western snowy plovers that nest on the beach, and hosts field classes as well as science research.
For years, however, conditions for reserve staff weren't so idyllic. Instead of a real office, employees used an old shed with no insulation to house their desks. Damp coastal air made the structure miserably chilly in winter and sweltering during heat waves. The sole amenity on site was a porta-potty.
"We had no place to have a meeting. We looked like this really shabby place that was barely even on the map," Sandoval says. Read the full article